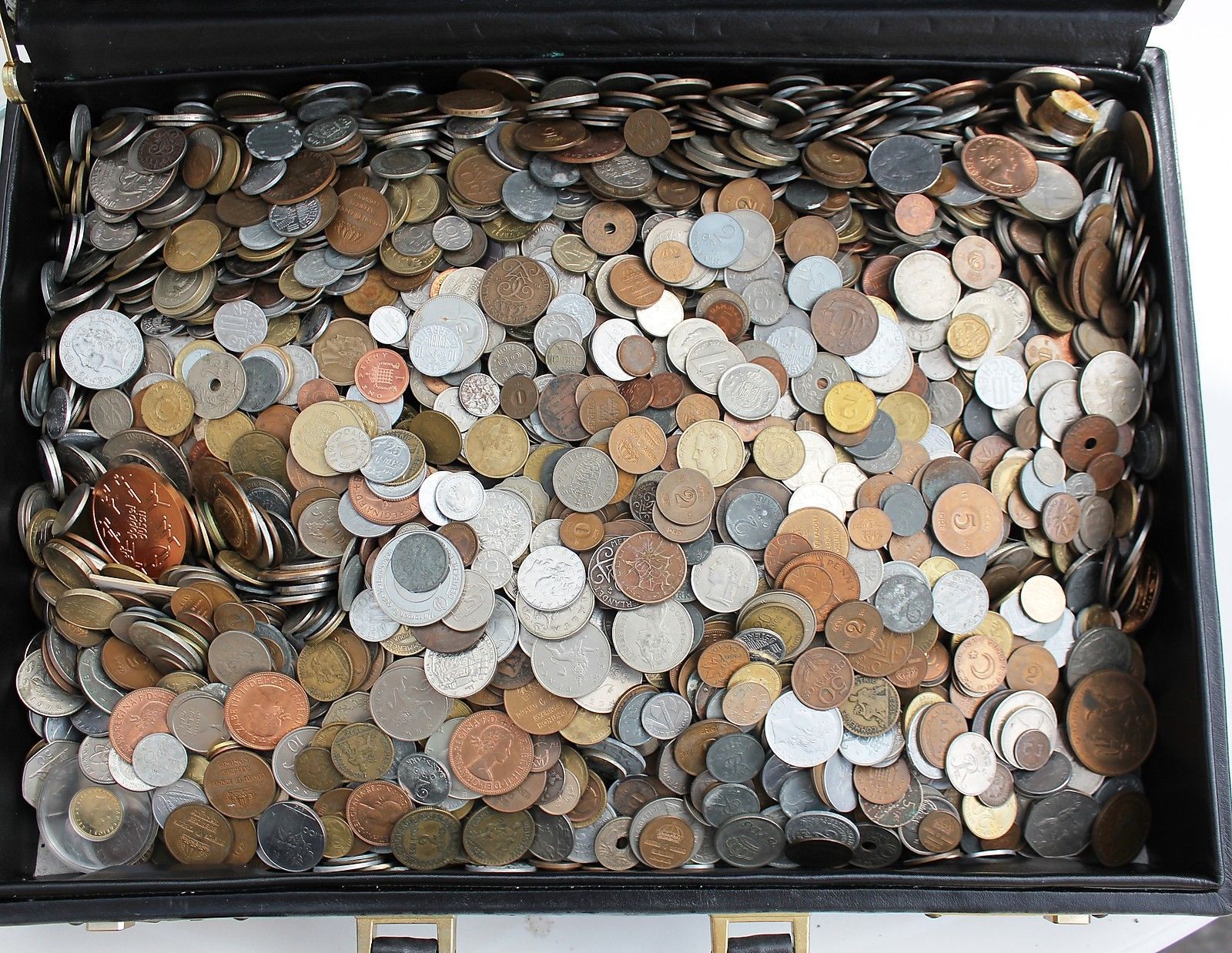 Item ID:141882263047
Seller ID: abru.uk2013
Listing Type: Fixed Price Item
List Date: 01/20/2016
End Date: 04/20/2020
Location: Klaipėda
»

»
Set lot of 30 different type foreign world coins. mostly 20th century dates!
---
$9.99
A BAG OF 30 DIFFERENT COINS FROM AROUND THE WORLD. You will receive 30 different collectible coins bag. Coins are mostly from Europe. No Euro, Canada, US coins! We try to pick as many different coins, but coins set may have duplicates.PERFECT FOR SMALL INVESTMENT. Foreign currency has a residual value. The number of coins from around the world are decreasing and coins value are increasing every year.THE COINS ARE SPECIALLY WASHED – INITIAL DIRT IS REMOVED. Please note, foreign coins were circulated for a long time. Old coins denominations, condition and year may vary. The coins may have scratches, dirt or damage from oxidation. No extremely worn coins!THESE FOREIGN COINS COMES IN A SEALED BAG WITH COLORED LABELS. Good for educational projects to help children learn about other nations or just having the fun of sorting through a pile of world coins.ADD TO YOUR COIN COLLECTION OR GIVE AS A SPECIAL GIFT. If you'd like to surprise a friend or relative with a unique gift for birthday, anniversary or wedding – world coins collection could be just the thing. Two shipping methods (for EU customers +21% VAT): 1.20$ - economy shipping without tracking number (unsafe and slow);4.20$ - 2x FASTER AND SAFE FIRST CLASS MAIL WITH TRACKING NUMBER (RECOMMENDED).Average economy shipping time: USA, Canada, Russia: 2 - 4 weeks; Europe countries: 1 - 2 weeks;Australia and Oceania, Asia, Africa, South and Central America, Middle East: 3 - 6 weeks.Please note, free economy shipping could take up to 45 days. If you do not receive the order on the time, please contact us after checking your mailbox or P.O. box. Pay attention buyers from Canada and Australia: due to a different tracking system, you can't completely track the package. Please check our other listings. The more you buy, the more you save on shipping. Thank you!
Listings on Sportscards.com Price Database are obtained exclusively from licensors and partners solely for our member's research only needs.
Circulated/Uncirculated: Circulated
Composition: Aluminum, Aluminum-Bronze, Billon, Bi-Metallic, Brass, Brass Plated Steel, Bronze, Cast Brass, Cast Bronze, Cast Copper
Certification: Uncertified
Year: 1900's
Modified Item: No