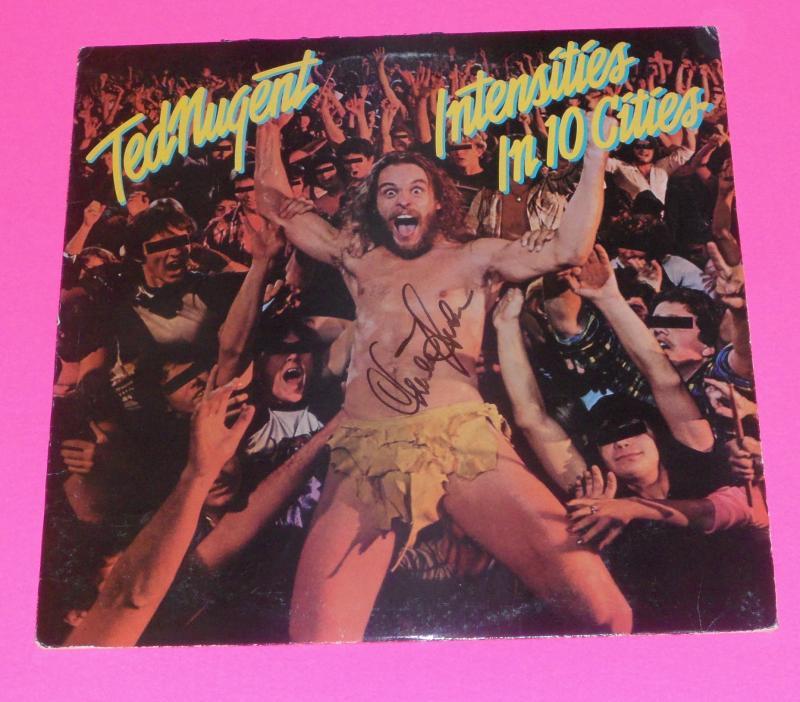 Item ID:252633142454
Seller ID: 110.percent.authentic
Listing Type: Fixed Price Item
List Date: 11/12/2016
End Date: 05/12/2020
Location: 110% PERCENT AUTHENTIC!!!
»

»

»

»
Charlie huhn signed ted nugent intensities in ten cities vinyl lp * proof*
---
$37.99
***** Please use common sense when purchasing autographs on eBay, REAL, LEGIT, AUTHENTIC autographs do not start out at $0.99 cents or even $9.99, Most times dealers like myself will spend an entire day to get 1 signature, maybe 2 or 3 if we're lucky, if a person is selling countless items of the same person week in and week out, there's a good chance it's not real!! Also regardless what people preach to you a *Certificate of Authenticity* does not mean your item is real, and has no value whatsoever, YES they may look nice, but its just a piece of paper printed on a home computer.. I'm not saying all COA items are bogus, with anything in life, do research, use common sense! Or if your not sure, Ask me, i'll help. ***** 110% PERCENT AUTHENTIC AUTOGRAPHS PRESENTS *CHARLIE HUHN* AUTHENTICALLY HAND-SIGNED "TED NUGENT WEEKEND WARRIORS" VINYL LP This would look beautiful FRAMED or DISPLAYED in your home or office. Below are EXACT proof photos taken at the time of the signing: IF BUY IT NOW IS USED DIGITAL 4X6 PRINTS OF ALL PROOF PHOTOS WILL BE INCLUDED. IF BUY IT NOW IS NOT USED, AND A BEST OFFER IS PLACED AND ACCEPTED, PROOF PHOTOS WILL NOT BE INCLUDED **All autographs listed we're signed in our presence, We do not sell anything we didn't get signed ourselves** **All items will pass any third party authentification testing(PSA/DNA GAI etc,) GUARANTEED!** **Please e-mail me before leaving anything other than positive feedback, If theres a problem we will work with YOU** **Any questions/concerns please e-mail me.. Thank you!!!**
Listings on Sportscards.com Price Database are obtained exclusively from licensors and partners solely for our member's research only needs.
Autograph Type: Authentic Original
Category: Music
Guaranteed Authentic: Authentic
Product Type: Record Album