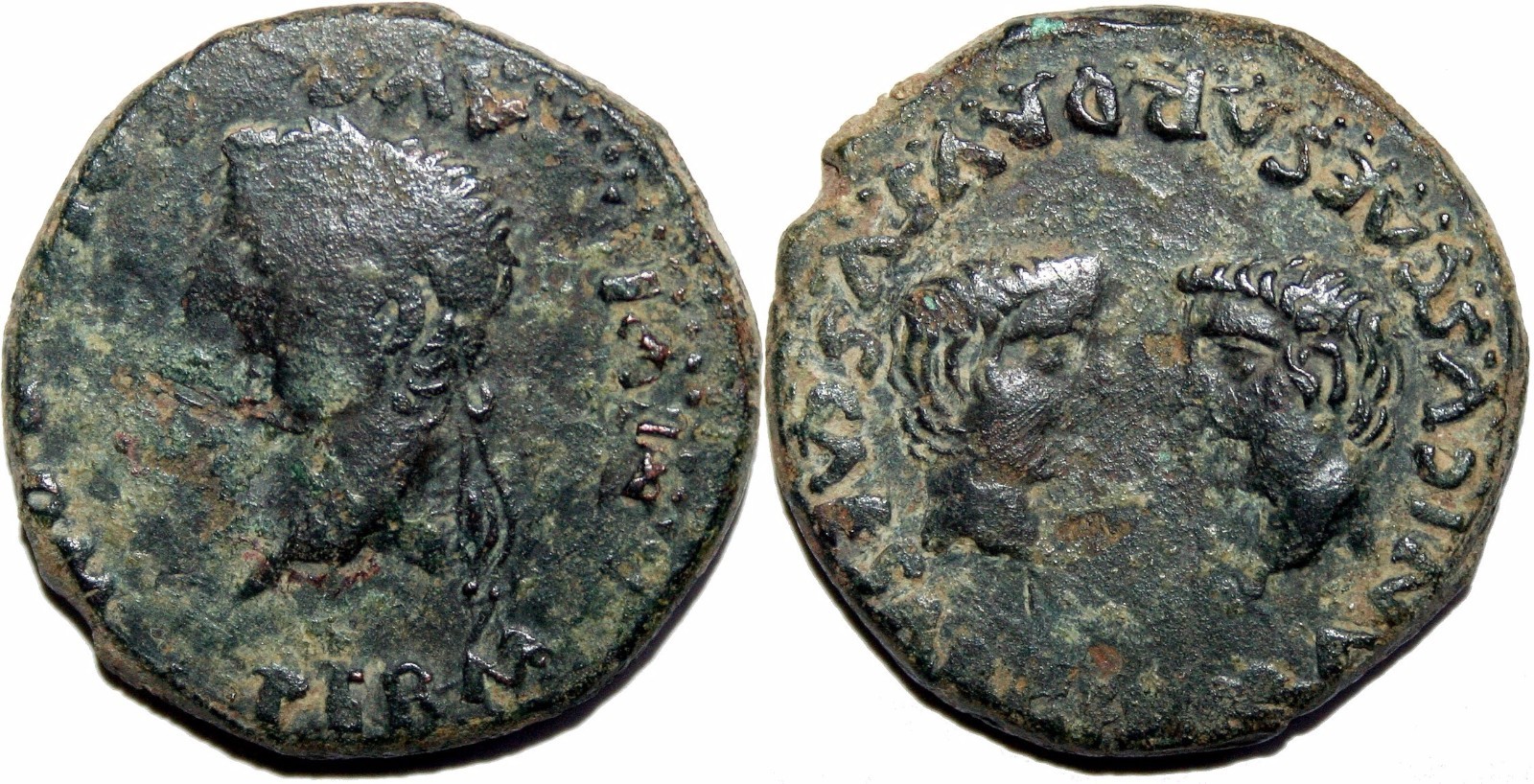 Item ID:282098593672
Seller ID: larissa_numismatics
Listing Type: Fixed Price Item
List Date: 07/12/2016
End Date: 05/12/2020
Location: Leganés
»

»
*aet* tiberius Æ as. vf/vf+. germanicus and drusus in reverse.
---
$265.00
Obverse: PERM DIVI AVG COL ROM. Laureate head of Tiberius to left.Reverse: GERMANICVS CAESAR DRVSVS CAESAR. Confronted heads of Germanicus and Drusus. Very scarce coin, conserving complete legends in both sides: very, very difficult to find in this issue. Superb busts of the Caesars Germanicus and Drusus. Excellent dark green patina. VF/VF+. RPC 74. 13,4 g - 25 mm WE ARE NUMISMATICS PROFESSIONALS AND GUARANTEE THE AUTHENTICY OF OUR COINS UNCONDITIONALLY AND WITHOUT LIMIT OF TIME. YOU CAN PURCHASE COMPLETELY CALM.
Listings on Sportscards.com Price Database are obtained exclusively from licensors and partners solely for our member's research only needs.
Grade: VF/VF+
Date: A.D. 14-37
Ruler: Tiberius
Composition: Bronze