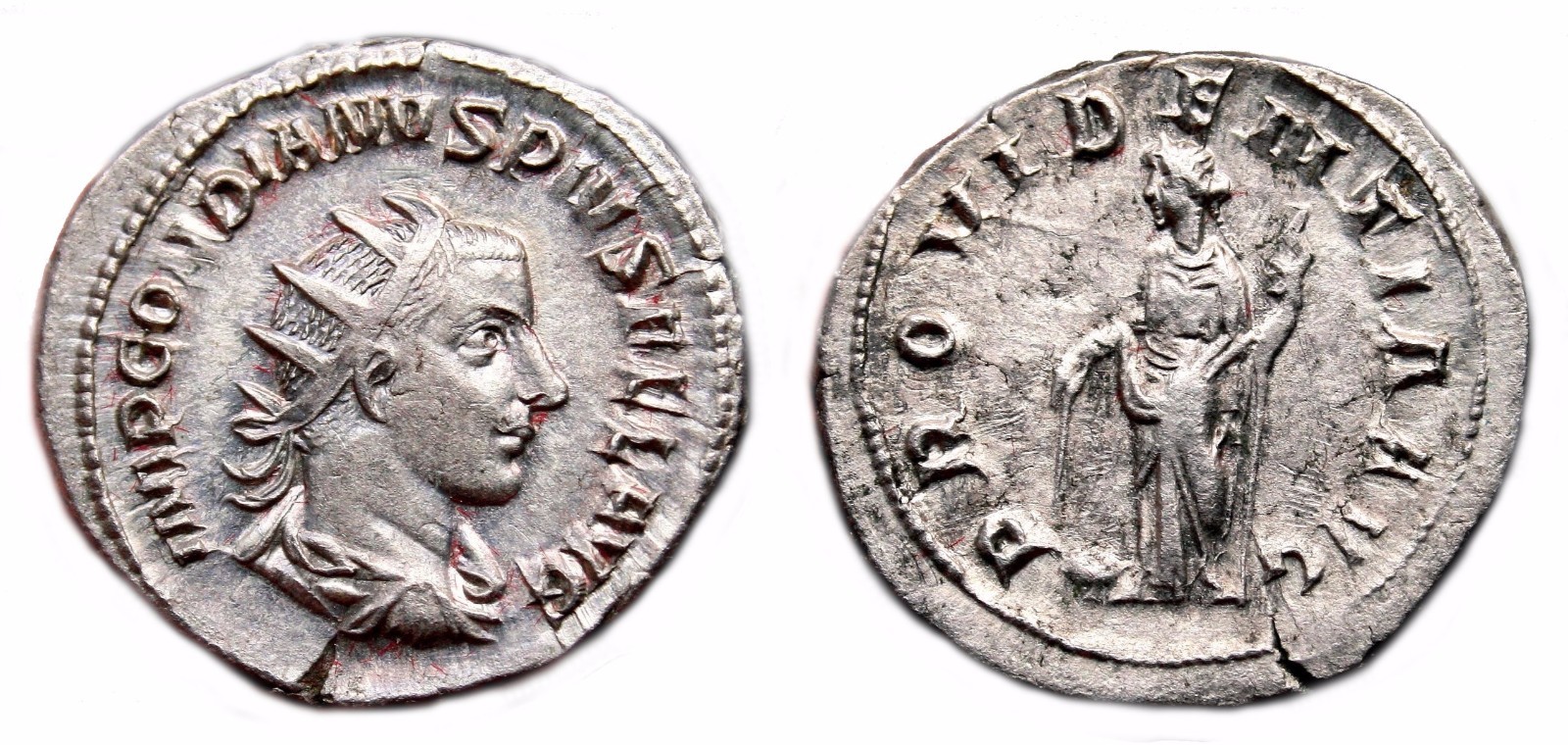 Item ID:282107105513
Seller ID: larissa_numismatics
Listing Type: Fixed Price Item
List Date: 07/20/2016
End Date: 04/20/2020
Location: Leganés
»

»
*aet* gordian iii ar antoninianus. ef/ef-. providentia avg.
---
$80.00
Obverse: IMP GORDIANVS PIVS FEL AVG. Radiate and draped bust right.Reverse: PROVIDENTIA AVG. Providence standing left with baton and sceptre. Excellent coin, in EF/EF- condition, conserving full details in both sides and super strong reliefs. Very heavy exemplar: 4,6 g. MUCH, MUCH BETTER IN HAND, specially the reverse. RIC IV-3 150. Rome mint, June-Dec A.D. 243. 4,6 g - 21 mm WE ARE NUMISMATICS PROFESSIONALS AND GUARANTEE THE AUTHENTICY OF OUR COINS UNCONDITIONALLY AND WITHOUT LIMIT OF TIME. YOU CAN PURCHASE COMPLETELY CALM.
Listings on Sportscards.com Price Database are obtained exclusively from licensors and partners solely for our member's research only needs.
Modified Item: No
Date: June-Dec A.D. 243
Grade: EF/EF-
Composition: Silver
Ruler: Gordian III